Sloan is an experienced personal fitness trainer and nutrition expert who has been helping clients lose weight and get fit for over 25 years. With a no-nonsense approach to getting in shape, Sloan empowers his clients both mentally and physically to achieve the body and vitality they've always wanted.
A lifelong athlete, Sloan played a variety of sports growing up. As a teenager he began playing football and eventually earned an athletic scholarship to the University of Oklahoma . Following graduation with a Bachelor of Science degree with a minor in Applied Nutrition, Sloan went on to the NFL to play for the Phoenix Cardinals. After four seasons with the team, Sloan suffered an injury that ended his football career. During his extensive rehabilitation period and at the encouragement of his physical therapist, Sloan explored his passion for helping individuals and discovered his next career move: personal fitness training.
In 1997, after receiving his fitness instructor's certification from the School of Fitness and Nutrition, Sloan started his personal training company.
As an independent trainer, Sloan has trained people from all walks of life to help them make lasting changes to their health. He is grateful for the privilege to make a true difference in the lives of others. His joy comes from helping people overcome obstacles so that they fully realize their true greatness.
Having earned a reputation as one of Atlanta 's top personal trainers, Sloan was the exclusive trainer for the 11Alive Wellstar Weight Loss Challenge in 2011, 2012 and for the 11Alive Northside Hospital Weight Smart Challenge in 2013. He was the first and only trainer ever to guide all 12 contestants on their personal weight loss journey.
When not training clients to achieve their fitness goals, Sloan enjoys playing his bass guitar, watching OU football, training dogs, hiking and reading. He also volunteers his time at dog rescue organizations helping new dog owners train their dogs.
Sloan resides in Marietta along with his three dogs Deno, Sunny, and Queeny.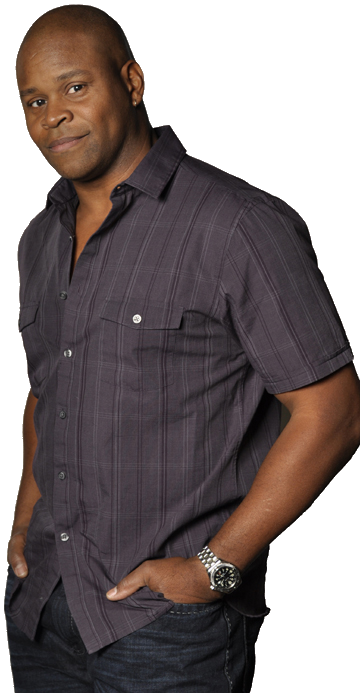 A few Q&A's with Sloan
What's your personal training style?
I'm not a trainer that's going to yell and scream at you like a drill sergeant to get you to complete more push-ups.  At the same time, I won't allow you give up easily on yourself either. I'll keep you motivated with encouragement that builds your confidence and pushes you beyond the fears and mental road blocks that often keep us from being our best selves. Working with people of all sizes, my experience is that by taking the weight off the mind first, the physical weight quickly follows.
What  do you think clients enjoy most about their sessions with you?
My clients would probably say that they enjoy not knowing what to expect each time they come in for their session with me. We rarely do the same exercises twice. I believe that personal training and fitness regimen should be fun, challenging, and creative. I like to mix up workout routines. We'll often combine the fundamentals with the latest fitness trends such as yoga moves, kettle bells, TRX, and more.
There are tons of trainers in Atlanta , what makes you different from others?
I'm committed to building personal relationships and my clients are really like family to me. I'm proud to have clients that have been with me since I first started my business. I have trained grandparents, the parents and the kids of the same family. It means a lot that I'm often invited to family events and sports events for my client's children.